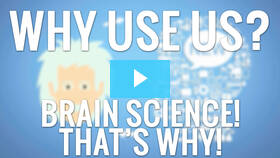 Video marketing companies Sydney, Melbourne and Brisbane
Making a Commercial for Your Business
Do you want to produce a commercial to advertise your business, but don't have the foggiest idea of how to go about it? There are two ways to do it: one, buy a bunch of expensive video equipment, take the time and trouble to learn how to use it, disrupt your business while (amateurishly) shooting the video, give up, put the video equipment in the back room, and call a professional video marketing company, or two, skip all the bother and just call the video marketing company straight away.
Presentation Matters in Your Video Marketing
It doesn't matter if you're in Sydney, Melbourne, or Brisbane—or London or Tokyo for that matter. Impressions count. If you're going to advertise using a video, regardless of how that video will be presented, you need to present a quality image to the public. Most people don't have the expertise to produce a professional-quality video, nor do they have the proper equipment. If you're a business owner, you know from experience that when a job is difficult, requires extensive training, or requires expensive equipment to be purchased, it's usually better to outsource the job rather than try to do it yourself. The company that will be making your video is expert at doing so; you would be anything but.
Even if you do have some skill and knowledge at the art of making attractive advertising videos, and even if you have the equipment, ask yourself, "Can I afford to divert the time and resources from my business to do this?" An analogy would be if the company auto broke down and the owner of the business, because he knew a bit about working on autos, rolled up his sleeves, yanked open the bonnet, and dove in—to the neglect of his business. It's not the most practical solution.
Professional Marketing Videos are Worth the Cost
The investment you make in a professionally produced video by a skilled marketing company will repay itself many times over. The company can tell you what the best ways are to present information about your company and entice potential customers to buy your products and services. Remember, you don't have long to make that first impression on your customers. You don't want that guy who sees your video to grab the remote and change the channel—you want to get him interested. Professional video marketing companies in Brisbane, Sydney, and Melbourne all know how to make that happen.
You can also use your advertising video on your company's website. A link directly to your video from your company's Facebook page can increase viewers and thus, the number of potential customers. Many of these viewers will never have heard of your company and its products before. The moment they click on the video link is the moment you have to captivate them and sell to them. You should make sure that when this moment happens, your viewers see the best possible presentation of your company—produced by a professional video marketing company.