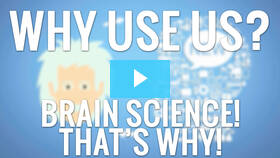 Corporate Videos Sydney, Melbourne and Brisbane
Transform Your B2B Handbook Into a Corporate Video!
Most every company has a corporate B2B handbook for their employees, or at least one large handbook that they can consult. If you want your staff up-to-date on your company's B2B policies though, you might want to look at turning that handbook into a series of videos. By turning your corporate B2B handbook into a series of videos, you are able to train your employees faster and engage them better. If your potential customers are other businesses, you need to have the best business tools to draw them in, and the use of videos on your website and in your training programs could be the way to go.

What Are the Benefits of Using B2B Videos?
B2B videos can be used to market your products and services, or to train employees on how to handle B2B sales, but the best thing about them is that they are so portable. If you have an employee talking with a customer and they want to know more about a product, you can either give them a description, or pull out your Smartphone and bring up a short video for them to watch. Most people have better access to the internet than to print materials in today's technology-driven world, and B2B marketing videos can be a very handy sales tool. If you have B2B marketing videos on your corporate website, they offer just enough engagement and information about your products and services to get potential customers more interested. The best videos never share all of your information. Rather, they act like a fishing pole to hook new customers and reel them in.
The best thing about corporate B2B videos for your company is that you don't have to make them. Companies like Explainer Videos and Lumeo in Melbourne and Brisbane are well-known businesses that make explainer videos for companies. They take your information and turn it into short films that can be put up on your corporate blog and website to help market your products and services. The high-quality films inform your customers that your corporation is staying on top of current marketing strategies and is willing to use diverse means of advertisement. Internet marketing is the best way for businesses and corporations to advertise these days, and it's proven that the best vehicle for internet marketing is videos. They help spread information fast, and they improve your website's SEO, increasing your chances to come up first in Google searches.
If you're tired of handing out B2B manuals for your employees to study, think about switching to creative and captivating videos instead. Video production company Tsuki in Sydney has worked with clients like Ubisoft, a popular video game producer, and they could also work with your company to produce marketing videos that will give your corporation a fresh coat of paint. There are literally millions of viewers on the internet that would gladly pay attention to your corporation if there was a video on the front page simply because videos cut down on the time they would spend searching your website for information.