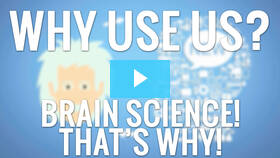 Commercial videos Sydney, Melbourne and Brisbane
How to Make Your Commercial Videos Successful on Your Business Website
If your business needs a boost and you decide that a few commercial videos would be just the thing for a little online marketing, you should contact an explainer video company like Explainer Videos in Brisbane or Tsuki in Sydney; but once you've got your shiny new commercial videos, what do you do with them? Sometimes it's just not enough to get the videos, because you have to help yourself by knowing what to do with them so that they draw in the maximum viewers and potential new customers. Fortunately, commercial video companies are aware of this problem and they've figured out a solution for businesses to get the most out of their new commercial videos.

Ways to Make Your Commercial Videos Captivate Viewers
To make your commercial videos reach as many people as possible, you should start planning before the videos are actually made. Start by getting not only your company's feedback about what should go into the video and what should be advertised, but also customer's feedback regarding what they want in a video. You can't always give a firm handshake or a sincere smile to your customers online, so you have to do this in other ways. Companies like Lumeo in Melbourne are great at making videos to market your company, but it's up to you to provide the facts and business content that you want to be in the video. Before you contact a company for commercial videos, set up a poll on your website or contact regular customers and see what they liked best about the products or services they receive from your business.
If you want commercial videos created to advertise a new product or service that your business is offering, make sure all the kinks have been worked out, or your video will be useless. Give your new product or service time to breathe so that if there are any problems, they get worked out before you pay money for commercial videos. Also, try to give the explainer video company you choose information that is easy to weave into a story. As a business, you know that cold hard facts aren't always the best tactic to draw in customers. Stories are an excellent way to break the ice a little and also convey important information about your products and services. It's up to the explainer video companies to make your information into a story, but there are ways to help them along so that they produce the best commercial videos they can.
Once your commercial videos are in your "hand", it's time to plaster them across your business website. It's a good idea to order more than one video so that it doesn't get stale. Instead of putting up one video at a time though, try putting the videos up in multiple locations for maximum view-age. If your company has a blog, post a video there. Put one on the main website page so new customers will see it right away, and use Facebook as another vehicle for video usage if you have a company profile. There are lots of ways for you to make your videos available besides simply featuring them on your main business page. Take advantage of different locations so that your commercial videos reach the widest variety of potential new customers.