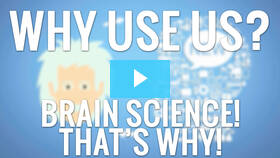 Business Videos Sydney, Melbourne and Brisbane
Making Advertising Videos for Your Business
If you have a business, you'll want to advertise, and if you want to advertise, you'll want to make your advertisements as catchy and memorable as possible. One way to do this is to make compelling, catchy custom videos that engage your customers and tell them about your products and services at the same time.


Whether you're an insurance company in Melbourne, an auto dealer in Brisbane, or a restaurant in Sydney, you need to get your message across to potential customers. You may have in mind the perfect script for your advertising video, but how will you produce and shoot it? Do you have the equipment, the location, and what's most important, the expertise? Not only that—do you have the time to do it over and over until it's right?
Hire Professional Sydney Video Makers for Your Marketing Videos
The solution is to engage a professional advertising company to produce, shoot, and market your video. The cost can be less than you think, and the quality will be much better than anything you could produce by yourself on the cheap. Think about how you want to present your business to the public. Do you want a smooth, professionally shot, attractive video that helps to sell your product, or do you want a shaky camera with a nervous, amateurish voiceover, badly dubbed and spliced? Do you want to convey the message that your company is a dynamic, professional organisation, or that it's run by people who don't know what they're doing? A clumsily produced amateur commercial may make your business famous, all right, but going viral on YouTube and being laughed at by the world is probably not what you had in mind.
Video producers in Sydney, Melbourne, Brisbane, and many other cities are available to produce a professional advertising video for your business. These companies can guide you through the process from start to finish. They can also suggest content for your commercial. An outsider can give you a fresh perspective on what is interesting about your business and what people might want to know about it. This is why you should trust the script to the producers.
Broadcast Your Business Video across Multiple Medias
Your completed business video can be shown on many different types of media. It can be broadcast on television; the high cost of such advertising coupled with the huge number of customers it reaches means that you want to present the best possible image to the public. A professionally produced and edited video gives you the best return on your advertising expenditures.
There are, of course, many ways to present your video content on the Web. Your business, no doubt, has a website. You can link to either the video itself or your home page via social media. You will appreciate the fact that many things about your business and the products and services you sell are more easily communicated with a one-minute video than with pages and pages of text. A business that uses professionally produced and edited video content to get its message to potential customers is making a wise investment in its own image.