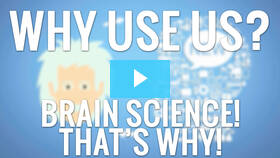 Video Production Company for Businesses in Sydney, Melbourne and Brisbane
Using Video to Diversify Your Business
The presence of video on your business website and blog isn't just a sign of good marketing, it's also a sign that your business is embracing diversity. The internet is a place where millions of different people can come together and interact in their own unique ways. By having a video production company supply your business with marketing and informational videos, you're reaching a wider pool of customers. Whether your customers are auditory or visual learners, your videos will help them navigate your website and figure out what services and products your company offers.


If you want to reach as many people as you can, consider getting customer feedback on what people want to see in a video, or what type of information they want to read on your website. A part of diversifying your business is letting customers tell you what they want, not you telling customers what they need; so before you contact a video production company, put up polls and surveys on your website to get customer advice and recommendations.
Diversifying Tips for Your Business
There are video production companies all around the world waiting to help you create a new video marketing campaign to diversify your client base. In Australia, there are well-known explainer video companies in Brisbane, Sydney, and Melbourne that can help you market your products or services to new niches and people so that you don't have to put all your eggs in one basket. If you're already reaching out to video marketing, you've begun the process of diversifying your marketing strategies, so the next thing you need to do is get your videos out on the internet for people to view. Ask regular customers to recommend the videos and also ask them for referrals. Growing your web of contacts can be easy when you utilise the resources and customers you already have.
If you combine all of these tips, you will be well on your way to diversifying your business. This will increase the number of customers you have and also bring in new sorts of customers through the different marketing strategies you have implemented. By simply using video, you will open up your company to the millions of people – and potential customers – who watch online videos. This includes 75% of fortune 500 company executives who watch online marketing videos at work every day. Internet marketing has come a long way from simple blogging and podcasts. They are now top-of-the-line marketing tools that you can use for your business to capture the attention of every kind of internet user. Be savvy about marketing your business in the age of technology. Old methods may be reliable, but launching a modern video marketing campaign could help kick-start your business and help get it some attention that it needs to flourish.
Often, the term "diversifying" is thrown around at business meetings without anyone really knowing what to do or what the term actually means. It means implementing new goals and strategies for your business for the purpose of widening your pool of customers and possibly expanding the services and products you offer. Using video has been the most widely used tool for diversifying companies in the last five years or so, thus proving that it's a powerful business tool for the modern business tool belt.