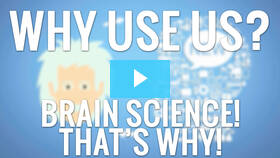 Animated video company Sydney, Melbourne, Brisbane
How Can an Animated Video Advertise Your Company?
Animation isn't just for kids anymore. Animated videos have been widely used for all sorts of marketing, and it might just be the perfect solution for advertising your business. Animation can be drawn or be computer generated, like the Geico gecko. Animation doesn't always have to involve cartoon people either.


How many times have we seen anthropomorphic inanimate objects starring as the main character in commercials? Think of Schoolhouse Rock with the animated bill singing and narrating about how bills are made and passed. Animation is just so versatile, and that's what makes it so desirable for advertising. One well-known company that uses animated video for advertising is Lumeo Inc. in Sydney, but there are more companies in other large cities like Melbourne and Brisbane that have also used animation in their explainer videos.
How Animated Video Can Make Complicated Information More Understandable
An animated video can take complicated services and information and bring them down to a level that can be understood by any average person. It's not the animation that makes the information more comprehensible, but information that is summed up and simplified is often received better when it's communicated through a more approachable figure. This technique works very well in schools, and it will work well for your company too. No matter if you want commercial videos to advertise services and products, or if you need training videos for your employees and staff, animated video is more memorable and engaging than a video about someone simply talking at a camera.
Many people on the internet today like to watch videos for entertainment and to get information. If you combine animation for engagement with video, you can potentially draw in twice the number of people that view your company website every day. Companies like Explainer Videos in Melbourne know how to take your company's information and turn it into a video that can draw in customers. They do this by boiling the information down to where it is clear and captivating and less than two minutes.
Animation is Crucial for Short Informative Videos
Most videos that advertise company products and services are about 90 seconds long. This gives you just enough time for someone to tell you about the product and give a short overview, but that's boring and won't draw in new customers. 90 seconds is also just enough time for a short animated video featuring your products and services in action. Only this time, it will be engaging, colourful, and lecture free.
When you only have so much time to get your message across, it's best to do it in a flashy way designed to catch attention. Videos shouldn't present information in the same way that text does. If it does, you wasted your money.
Animated characters are more memorable and make the information in your video easier to recall.